Ways of Living Nature
Astronomical tourism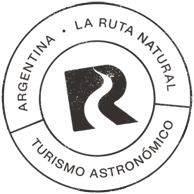 Discover the best places to admire star-studded skies, enjoy memorable night-time excursions, and visit unique astronomical centres and observatories.
Road to the Sky
San Juan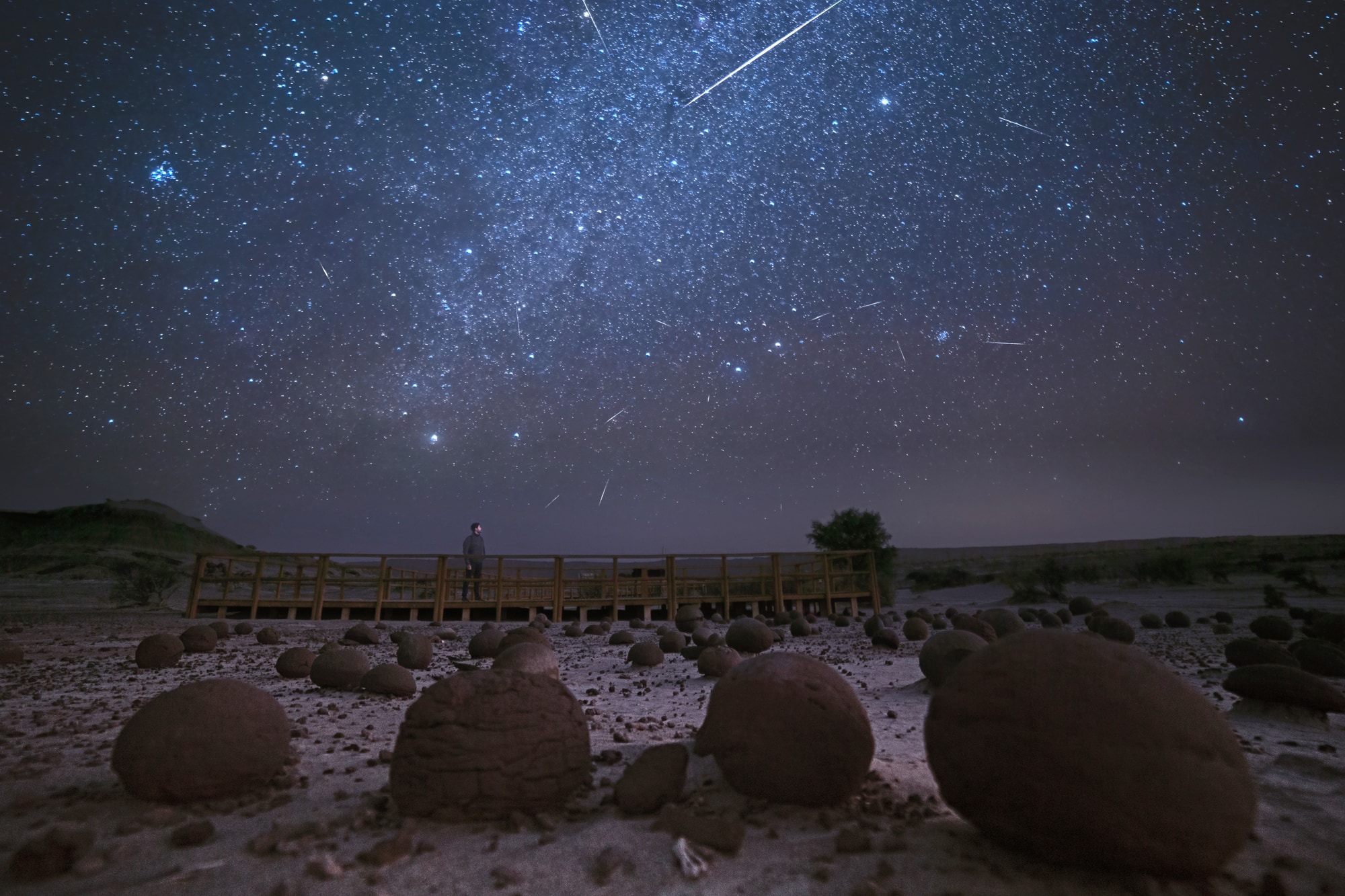 San Juan is Argentina's Capital of Astrotourism. The Sky Route (Ruta del Cielo) travels through must-see destinations to discover the secrets of the Universe. These are some of the places to visit:
El Leoncito National Park (Barreal village). The stunning CESCO and CASLEO astronomical observatories were built at El Leoncito for the quality and clarity of its skies. Both observatories offer guided tours and special indoor and outdoor activities.
Félix de Aguilar Observatory and Reinaldo Carestia Astronomical Museum (Chimbas urban development). You can visit the observatory with prior reservation. This museum features four exhibition halls where you can see different telescopes, arithmetic and forecast instruments.
Astronomical Viewpoints. All over San Juan, you can explore different viewpoints in the middle of nature: simply perfect to observe the sky. Some of them are located at Huaco Slope (on National Route 150), down the road to The Hill of Seven Colours (Cerro de Siete Colores), at Colorado Hill's foot, and at Alkazar Hill.
Azules Mountains (Zonda village). You can walk on a trekking circuit or go on a bike excursion and combine astronomy with adventure, legends, and the history of Huarpes, the native people in the region.
Stars Field (Albardón village). Enjoy a fresh-air walk, the local cuisine, wine-tasting sessions, and solar observation.
Ischigualasto Provincial Park (Valle Fértil). If the date of your trip allows, you can't miss the tour under the full moon ar Ischigualato Provincial Park.
When to visit
All year round. You can visit the observatories with prior reservation.
How to get there
You can get to San Juan capital city by plane, bus or drive there. You can travel from San Juan to Albardón (12 km), Zonda (21 km), Calingasta (174 km), Barreal (209 km), or San Agustín del Valle Fértil (251 km).
+ info: https://www.sanjuan.tur.ar/no-me-lo-pierdo/astroturismo
(+ info)
Ampimpa Observatory
Tucumán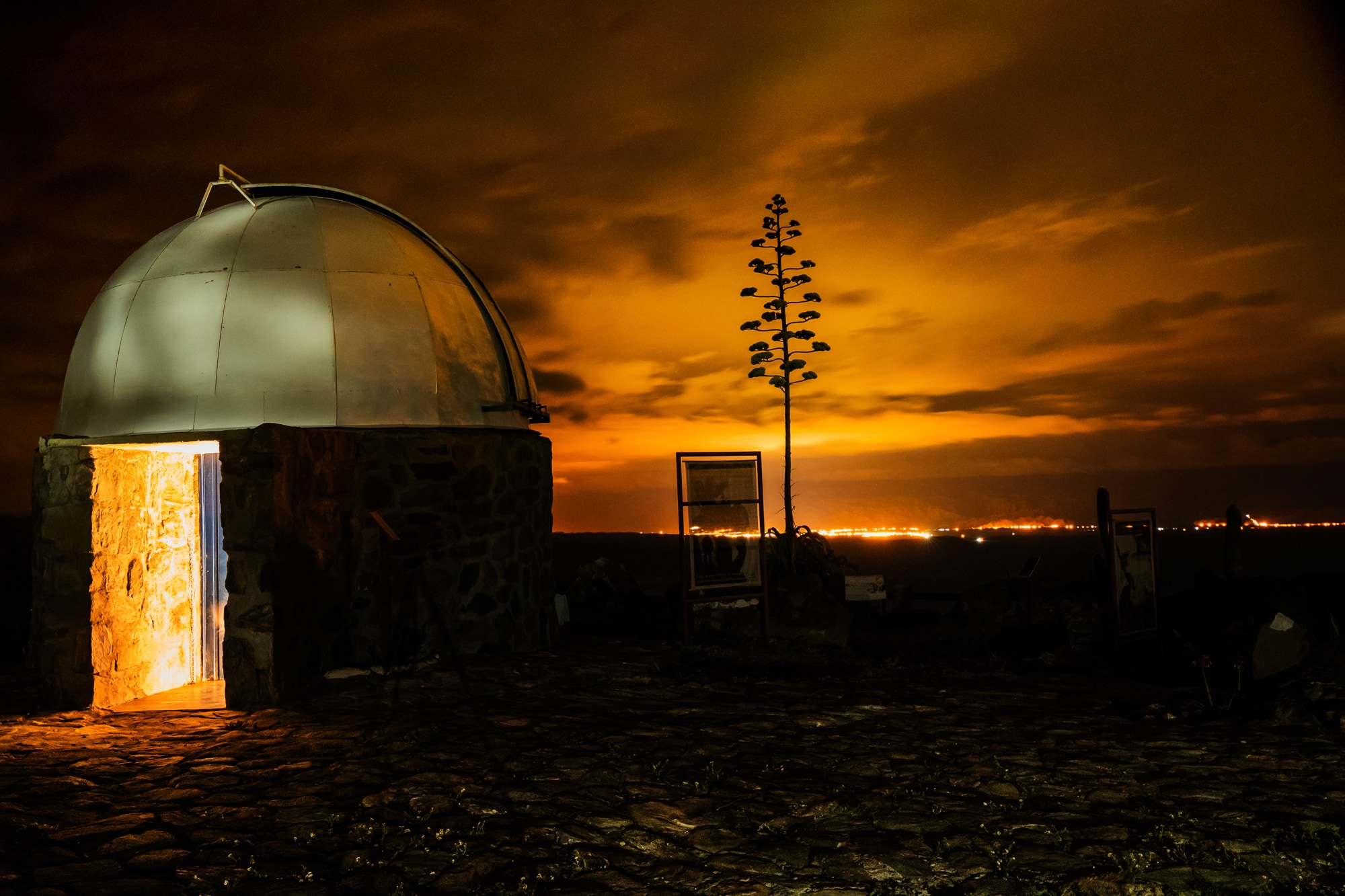 Explore one of the Calchaquí Valleys in Tucumán and open a window to the Universe. In Ampimpa Observatory (at a 2.500-metre altitude), you can go on astronomical and photographic safaris, observe the moon, and fall in love with astronomy. Ampimpa is also one of the greatest spots to see meteor showers.
Besides tours for children and adults, this place offers accommodation to enjoy a full experience.
When to visit
All year round with prior reservation. The best time is from March to November.
How to get there
You can get to Tucumán or Salta on a plane, by bus or car. You can use land transport or book excursions to Calchaquí Valleys and Ampimpa (150 km from the provincial capital, driving along scenic provincial route 307.)
+ info: https://www.tucumanturismo.gob.ar/circuito-valle-calchaqui/61/15319/ampimpa
(+ info)
Campo del Cielo - Piguen N'Onaxa, Gancedo
Chaco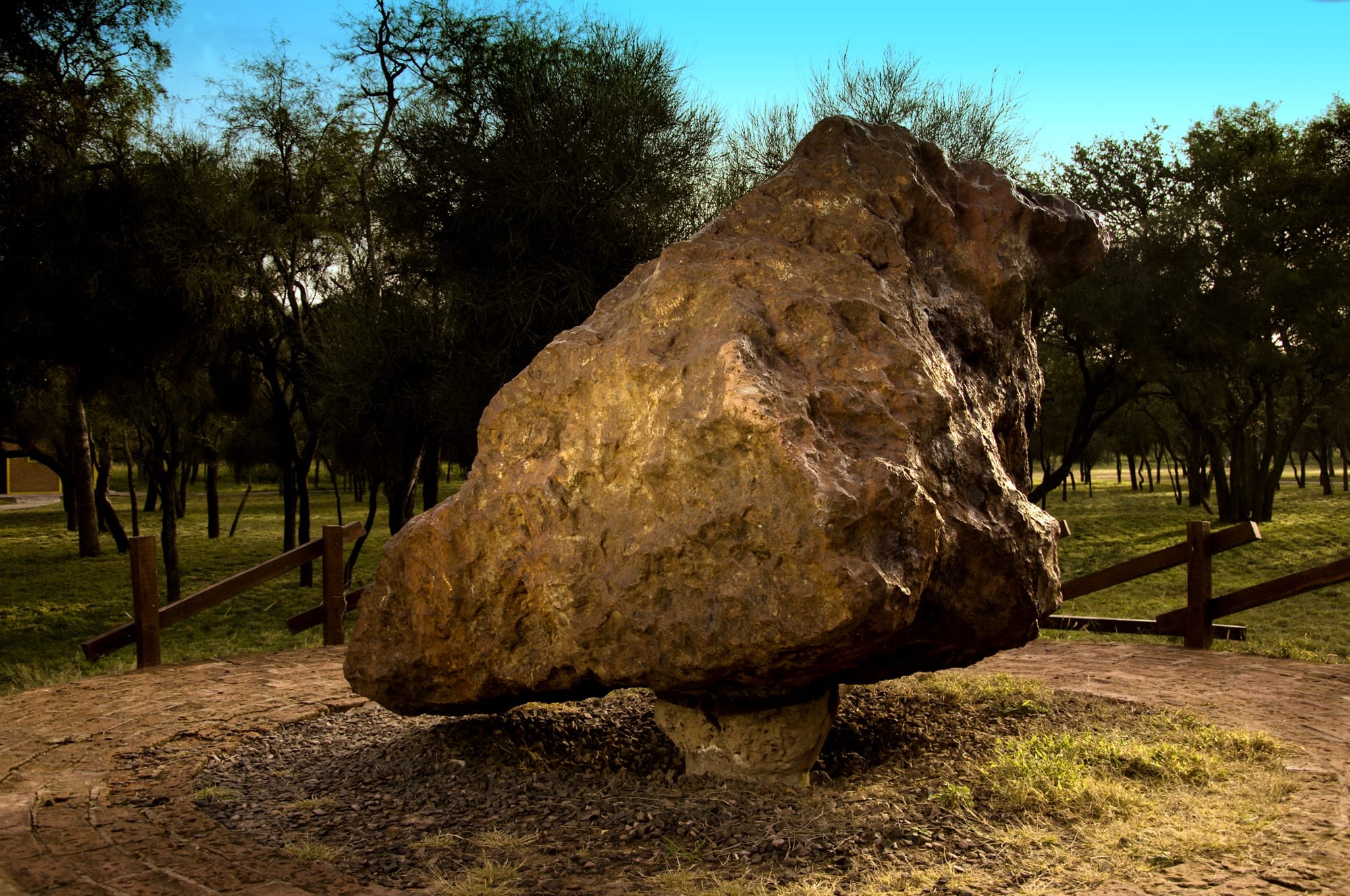 Under a cloudless sky and featuring a clean horizon line, this reserve invites you to discover some of the world's biggest meteors that hit the Earth about 4.000 years ago.
The Campo del Cielo Scientific Educational Park (Sky Field), 15 km from Gancedo, exhibits around 300 meteors. It also offers a trail portraying the history of the meteor shower and how meteors were unearthed. This way is so much easier to understand the astronomical phenomena and the world views of the native peoples.
There is an Interpretative Centre with three halls and an open-air museum, where events that gather amateur astronomers take place.
+ info: For further information about when to go and how to get there, visit the must-see Campo del Cielo - Pinguen N'Onaxa.
(+ info)
Pierre Auger Astronomical Observatory and Planetarium in Malargüe
Mendoza
In Pierre Auger Observatory, scientists analyze cosmic rays and study diverse phenomena. There is a permanent interactive exhibition and a circuit featuring scale models, videos, and real-time detectors.
Likewise, the Planetarium Malargüe Complex has a projection hall inside a blue pyramid. Its shows include videos about black holes, cosmic rays, and the solar system. A separate building features a Science Museum.
Interesting fact: Nearby, in La Payunia (taking Provincial Route 186, which connects National Route 40 with Provincial Route 180), you will find the Deep Space Antenna 3, used to monitor deep-space missions of the European Space Agency (ESA.)
When to visit
All year round. The observatory can be visited with prior reservation. To visit the planetarium, check timetables as they may vary depending on the time of the year.
How to get there
You can get to Mendoza on a plane, by bus, or by car. Land transportation connects the provincial capital with Malargüe city (330 km to the south, on National Route 40.)
+ info: https://visitantes.auger.org.ar/
(+ info)
Uritorco Hill - Puesto Pavón, Capilla del Monte
Córdoba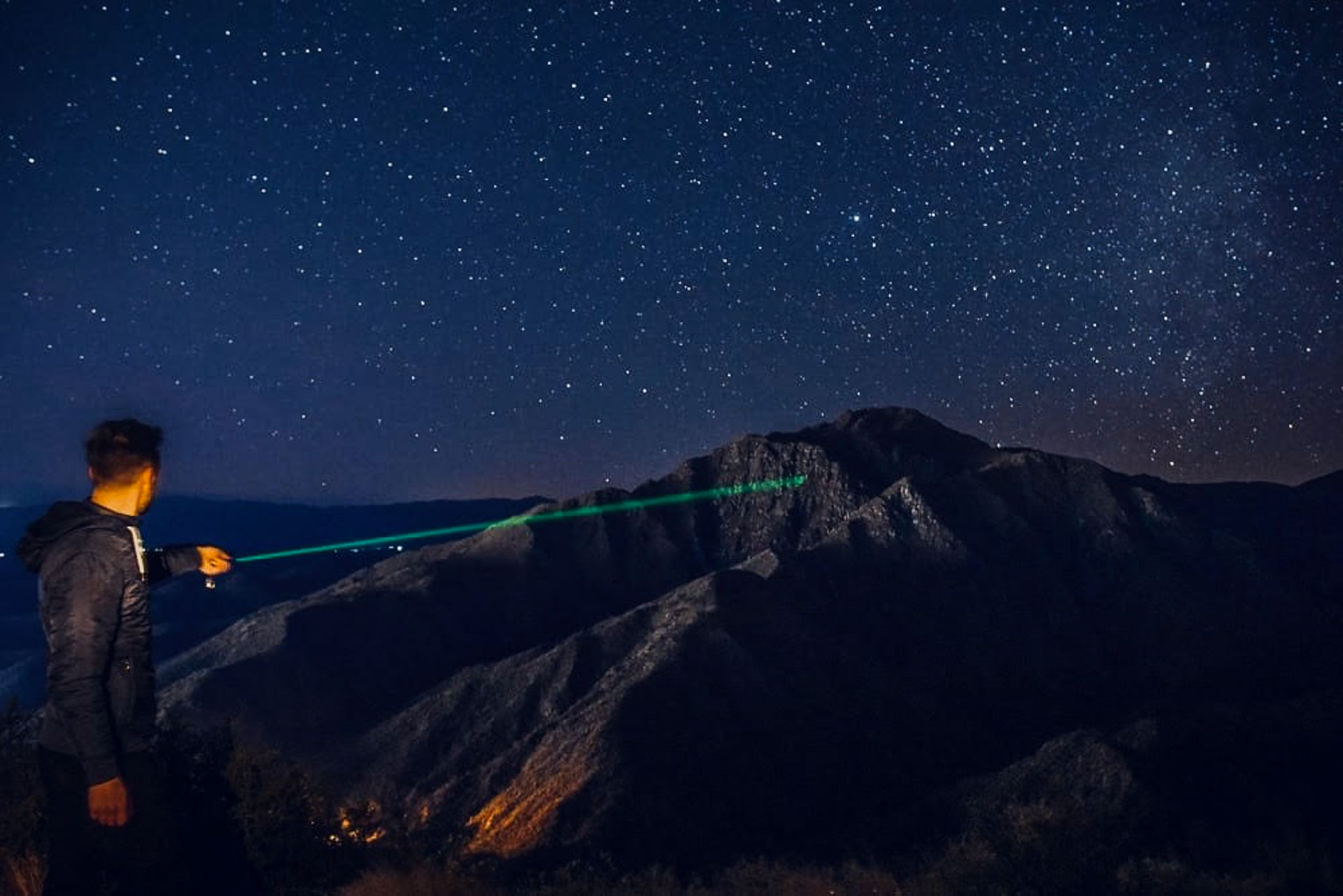 Uritorco Hill is known for its stories about UFOs and its powerful energy. However, there are also other places strongly linked to astrotourism.
Puesto Pavón refuge is the first Argentine accommodation certified by the Starlight Foundation, from the Canary Islands Institute of Astrophysics. You can get there on a pickup truck or on foot in a 3 to 4 hour trekking.
If you are an astronomy fan, visit the Astronomical Observatory in Córdoba city, with a planetarium and a museum, the "Plaza Cielo Tierra" Scientific Interpretative Centre, 50 km from the provincial capital, or the Bosque Alegre Astrophysics Station (Check timetables at: https://oac.unc.edu.ar/divulgacion/visitas/publico-general/)
When to visit
The best time is from March to October.
How to get there
Córdoba capital city has a regular national and international flights schedule. Once in the provincial capital, you can use land transportation to Capilla del Monte (98 km along scenic route Camino del Cuadrado and National Route 38.)
+ info: https://www.cordobaturismo.gov.ar/cosa_para_hacer/astroturismo/
(+ info)
Galileo Galilei Planetarium
Ciudad Autónoma de Buenos Aires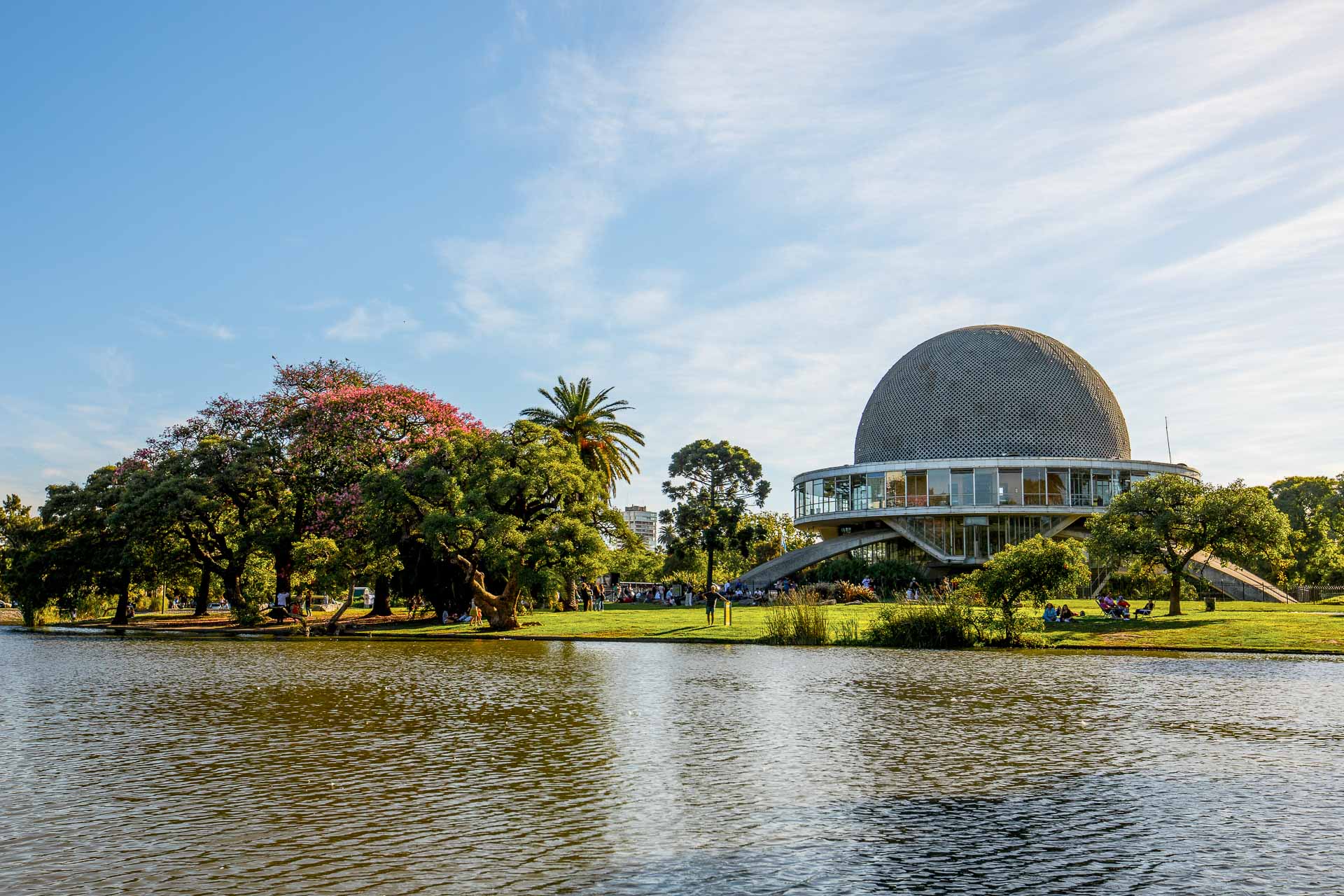 This planetarium is ideal to enjoy astronomy in the city, especially with children. Scheduled activities include astronomical shows with cutting-edge technologies, an interactive museum, and telescope observations.
When to visit
All year round by reservation.
How to get there
It is located at Bosques de Palermo. Sarmiento Avenue and Figueroa Alcorta Avenue.
(+ info)
Ciudad de La Plata Planetarium and Astronomical and Geophysical Museum
Buenos Aires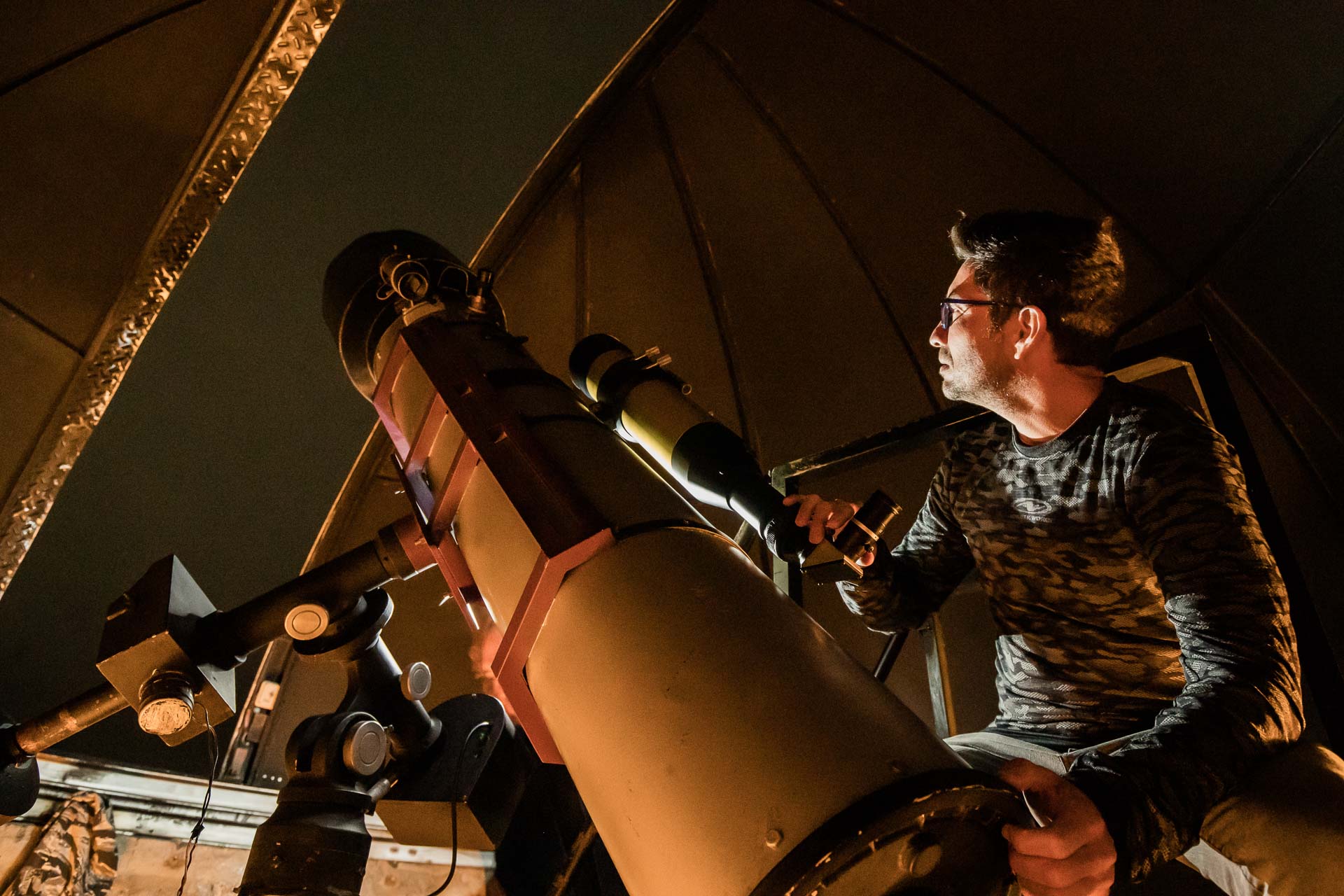 This planetarium displays immersive HD film projections on a big screen placed in a hemispherical dome. Planets, stars, and asteroids will rise over your head.
If you are fond of astronomy, geophysics, and meteorology, you can visit the observatory and museum that feature valuable instruments and historical items from the National University of La Plata.
When to visit
All year round.
How to get there
From Buenos Aires City, take the highway to La Plata city. Bus companies travel on a regular schedule too.
(+ info)
Luro Park Provincial Reserve
La Pampa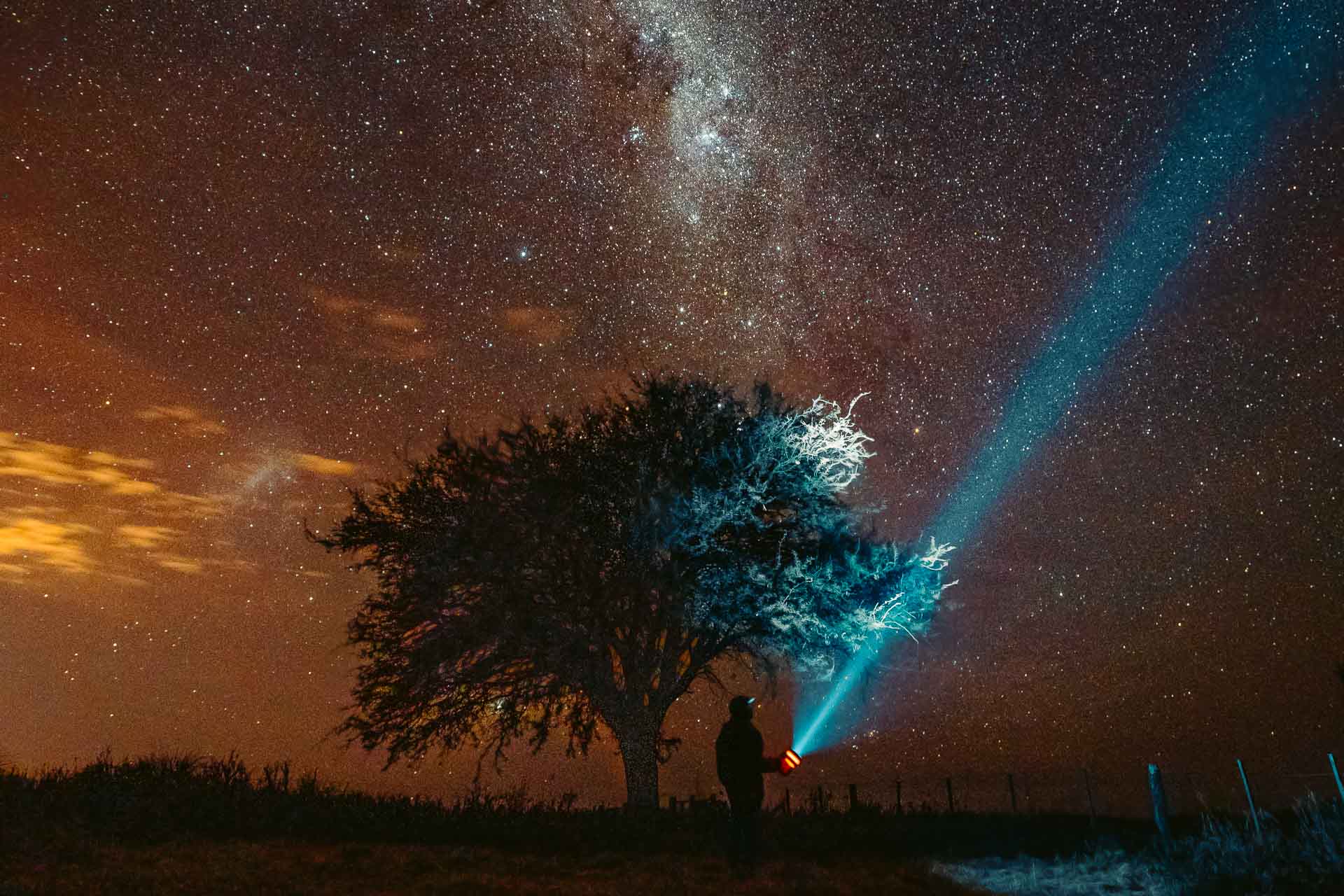 Embark on a galactic trip surrounded by a historical and cultural setting full of Calden trees. Astronomical observation tours are organized by reserve guides and a group of astronomical promoters.
When to visit
All year round. Activities are carried out twice a month (on holidays, frequency increases.) During March and April, when you can see red deers in their fertile period, there are also special tours to go on an astronomic observation adventures.
How to get there
To get to Santa Rosa, you can take a bus or a flight. From there, you can use land transportation (car or regular bus services) to travel 35 km south on the paved National Route 35.
+ info: Parque Luro Provincial Reserve
(+ info)
Guaraní Sky: Astrotourism in Salto Encantado Provincial Park
Misiones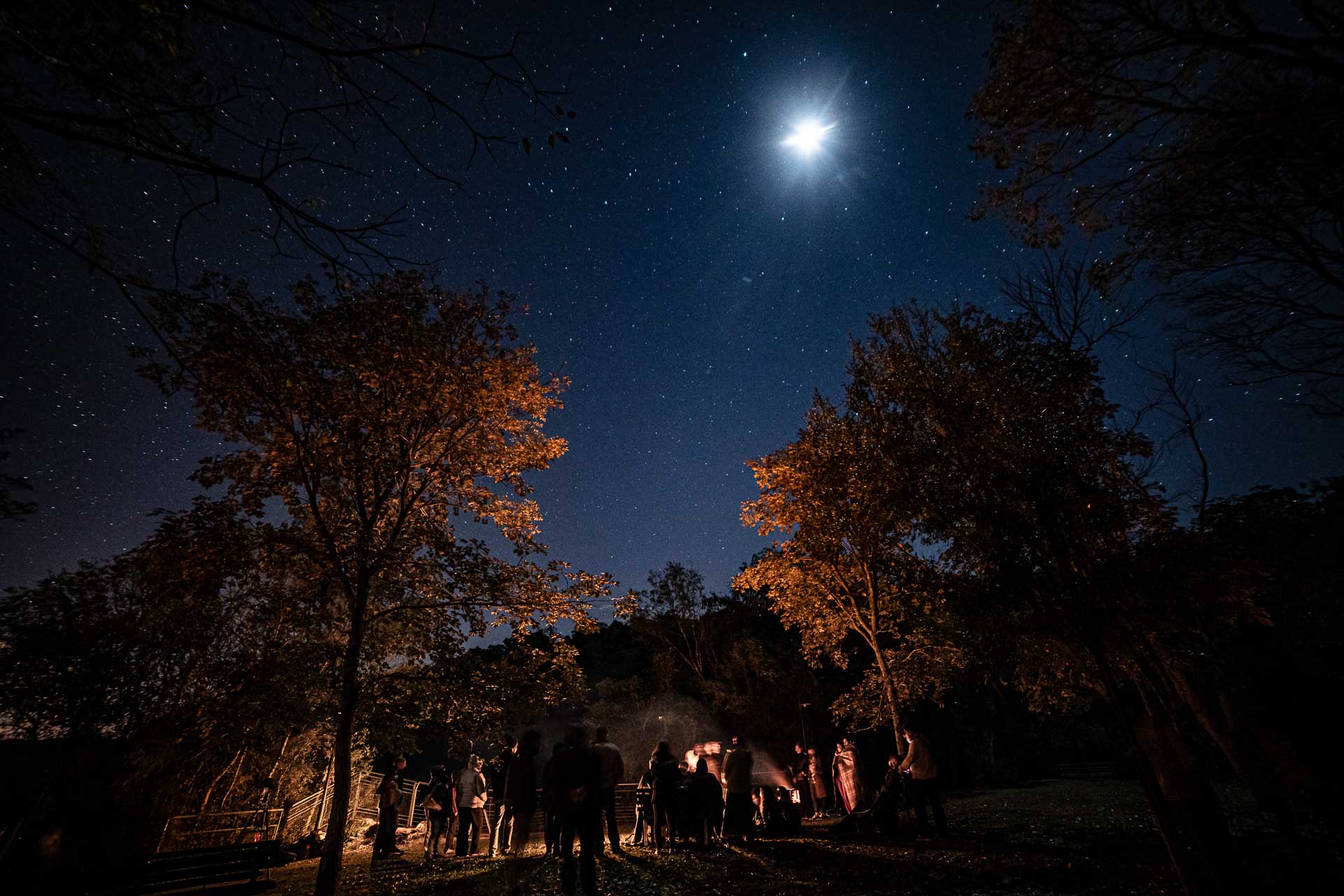 Enjoy a night experience in the middle of the rainforest to discover the Universe from the perspective of the Mbya Guaraní people.
Members of the Yvytu Porá community will guide you through an astronomic observation tour, which ends with an open-air shared dinner under a sky full of stars.
When to visit
Activities are carried out monthly. To get the most of the observation, this activity takes place during the sunset, with a first-quarter or full moon.
How to get there
You can get to Puerto Iguazú (232 km) or Posadas (168 km) on a plane, by bus, or by car. From these two cities, you can book an excursion or take a bus or transfer to Aristóbulo del Valle.
The entrance to the park is 15 km from that town, taking National Route 14 and Provincial Route 220.
(+ info)
Janaxpacha Huasi Municipal Planetarium, Aconquija
Catamarca
Janaxpacha Huasi ("heaven's house" in Quechua) is a planetarium placed at a 2.000 m.a.s.l with activities for all ages and specialized guides who describe the characteristics and curious facts about the sun, the moon, and the planets.
When to visit
All year round
How to get there
From San Fernando del Valle de Catamarca, you can travel along Provincial Route 1 by car, bus, or transfer to Aconquija (150 km.)
+ info: https://turismo.catamarca.gob.ar; https://casadecatamarca.gob.ar/planetario-janaxpacha-huasi/
(+ info)
Salinas Grandes
Jujuy
Night skies in La Puna, at Salinas Grandes, offer a real natural spectacle. This place is ideal to enjoy a night's stay at a glamping, awaiting a shooting star or a meteor shower.
+ info: For further information about when to go and how to get here, visit the must-see Salinas Grandes or the website http://www.turismo.jujuy.gob.ar/item/salinas-grandes/
(+ info)
Astrotourism in San Luis
San Luis
Villa de Merlo. Located at the Golden Hill and featuring an open-air telescope, the observatory "Mirador del Cielo" offers many activities to visitors. The planetarium also offers to watch through reflector telescopes and observe planets, stars, meteors, and satellites visible to the naked eye.
Another option is to go on night tours to Pasos Malos or the viewpoint Mirador del Sol, organized by agencies specialized in astrotourism.
La Punta Astronomical Park (PALP in Spanish) Located near San Luis capital city, this place invites you to explore the Planetarium (a night sky simulator), the Solar de las Miradas (to get to see observation instruments), and the Buenaventura Suárez Observatory (which invites you to operate a remote telescope.)
When to visit
All year round by reservation.
How to get there
You can get to San Luis capital city on a plane, by bus or by car. There are 20 km to La Punta and 200 km to Villa de Merlo. Once there, you can contact different agencies that offer these tours.
+ info: http://planetariodemerlo.org/
(+ info)
Astronomical Centre in Trelew
Chubut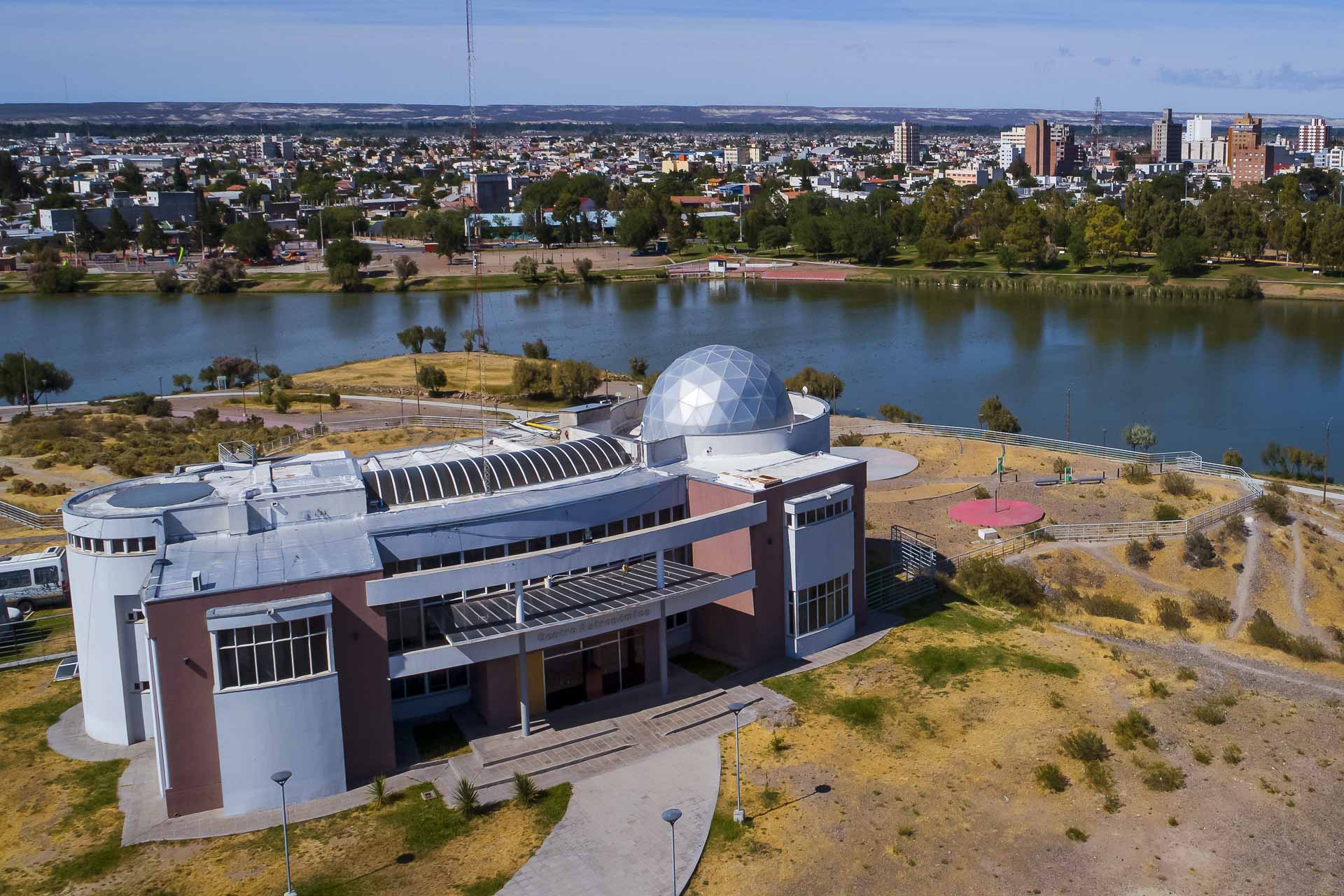 Astrotourism in Río Negro
Río Negro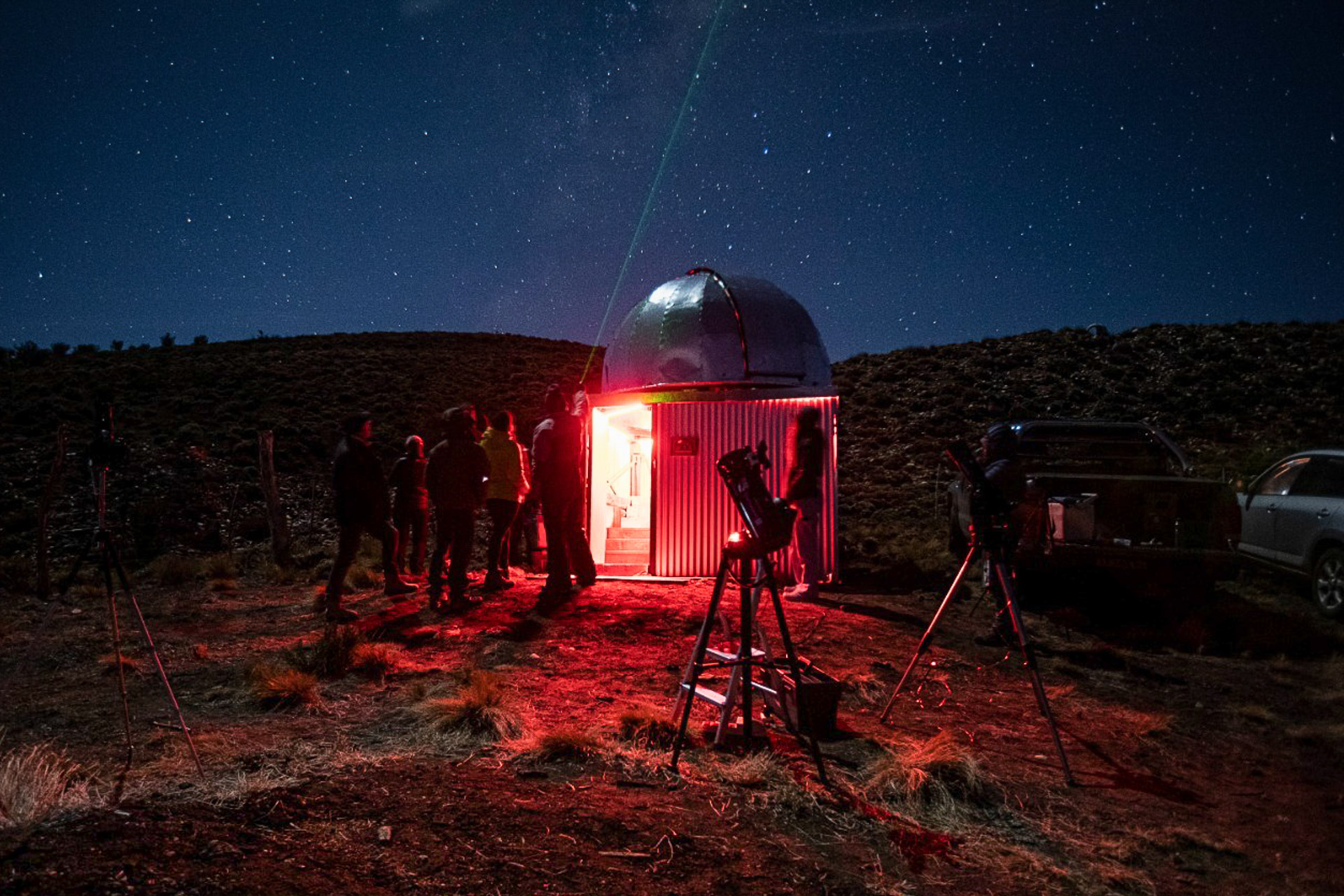 You can marvel at the Río Negro sky from the sea to the mountains together with providers specialized in astrotourism. On the shores of the San Matías Gulf, in steppe landscapes a few kilometers from Bariloche or in lunar deserts in the Alto Valle, you can rediscover Patagonian nights through stories, observatories, telescopes and guided walks.
When to go:
All year. It is necessary to have a reservation. The best time is from September to March.
More info:
(+ info)
Sierra de la Ventana
Buenos Aires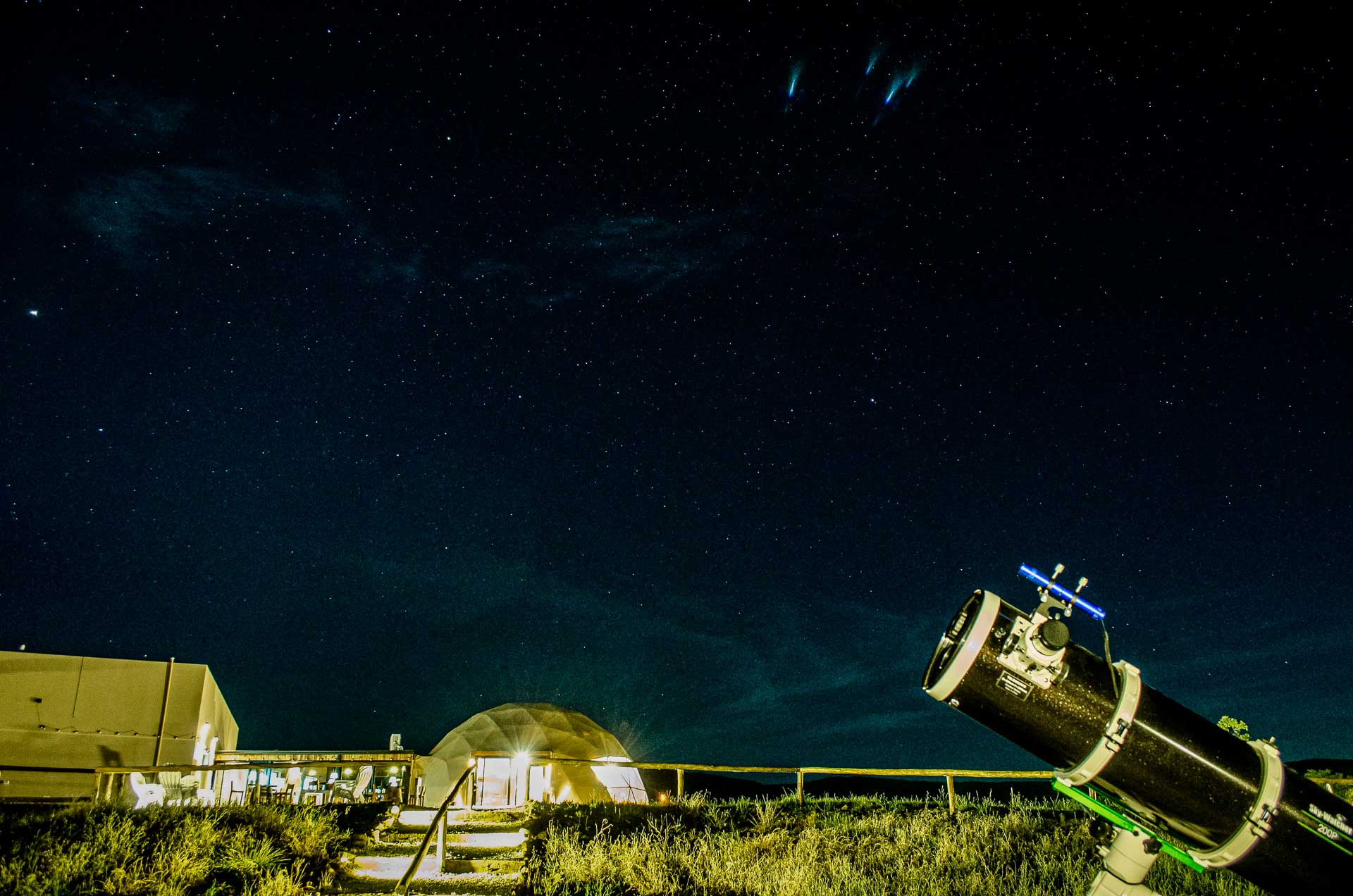 Immersive projections of different landscapes of the solar system await you at the Sierra de la Ventana planetarium. In addition, specialists in astrotourism offer experiences in remote places nestled in valleys and mountains of the region, combining the observation of the sky with telescopes and exquisite gastronomy. Another option: the classic astrovoyage in the Great Sauce Grande Valley to the observation station to interpret deep space and the solar system taking the worldview of the original peoples, the zodiacal wheel and more.
When: All year.

How to get there: Sierra de la Ventana is 590 km from the City of Buenos Aires. You can arrive by car, by bus or by train from various parts of the country.
More info: sierrasdelaventana.tur.ar/news/astroturismo/
(+ info)
Other ways of living nature