Guided tours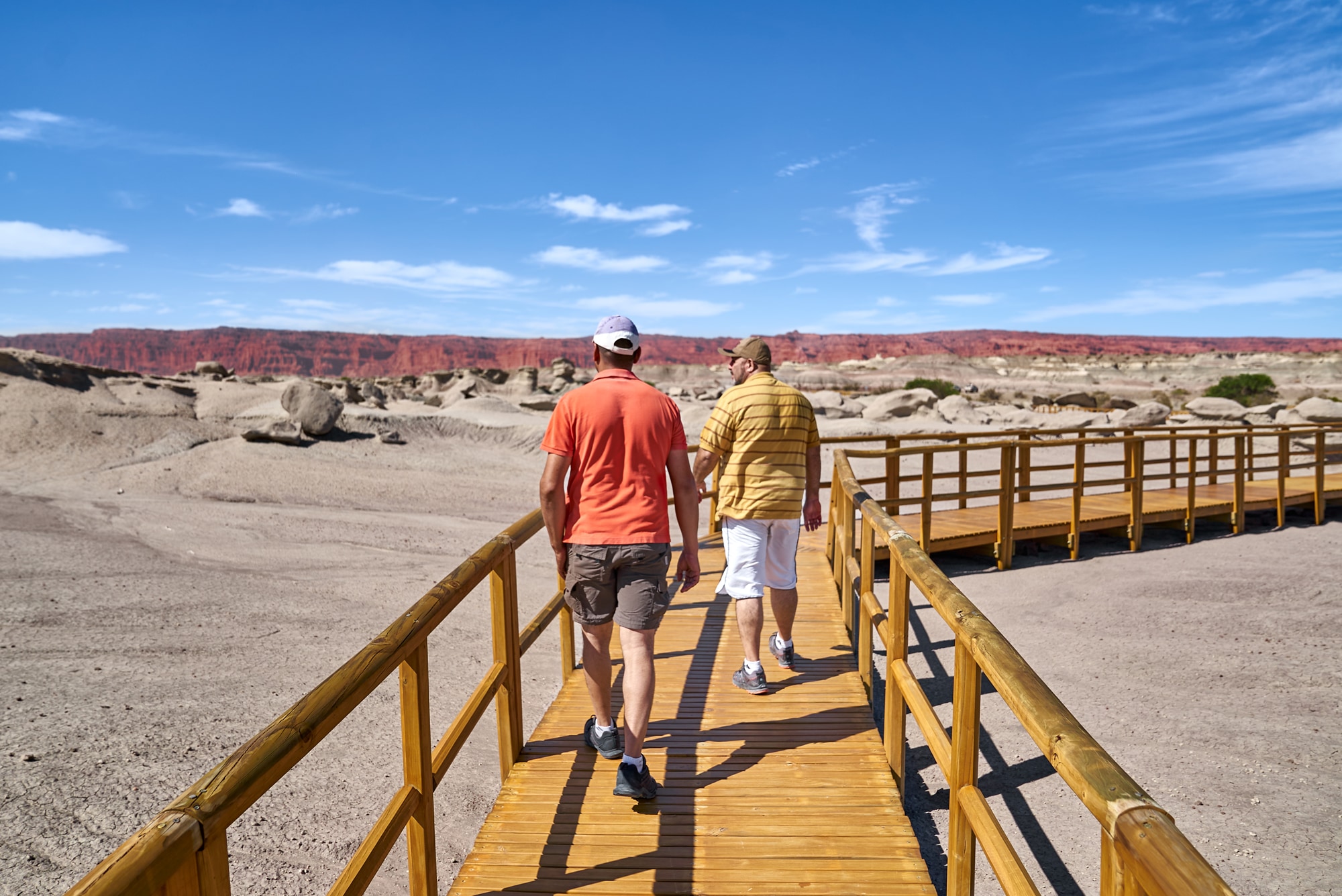 The Park has a single entrance from which all guided tours depart. There are 5 circuits that can be done by car, on foot or by mountain bike.
The traditional circuit is 40 km long and you can go on your own vehicle in a caravan, following a qualified guide. It is 3 hours long and it has five stations. You can see some of the most famous geoforms, such as El Hongo, El Submarino, Cancha de Bochas, and Valle Pintado.
The tour can be complemented with a visit to the Interpretation Centre of the National University of San Juan, which offers excellent information on palaeontology, geology and evolution. In addition, in the middle of the circuit, you can visit the William Sill Site Museum where you can see real fossils and the "in situ" work that is performed on them.