Trails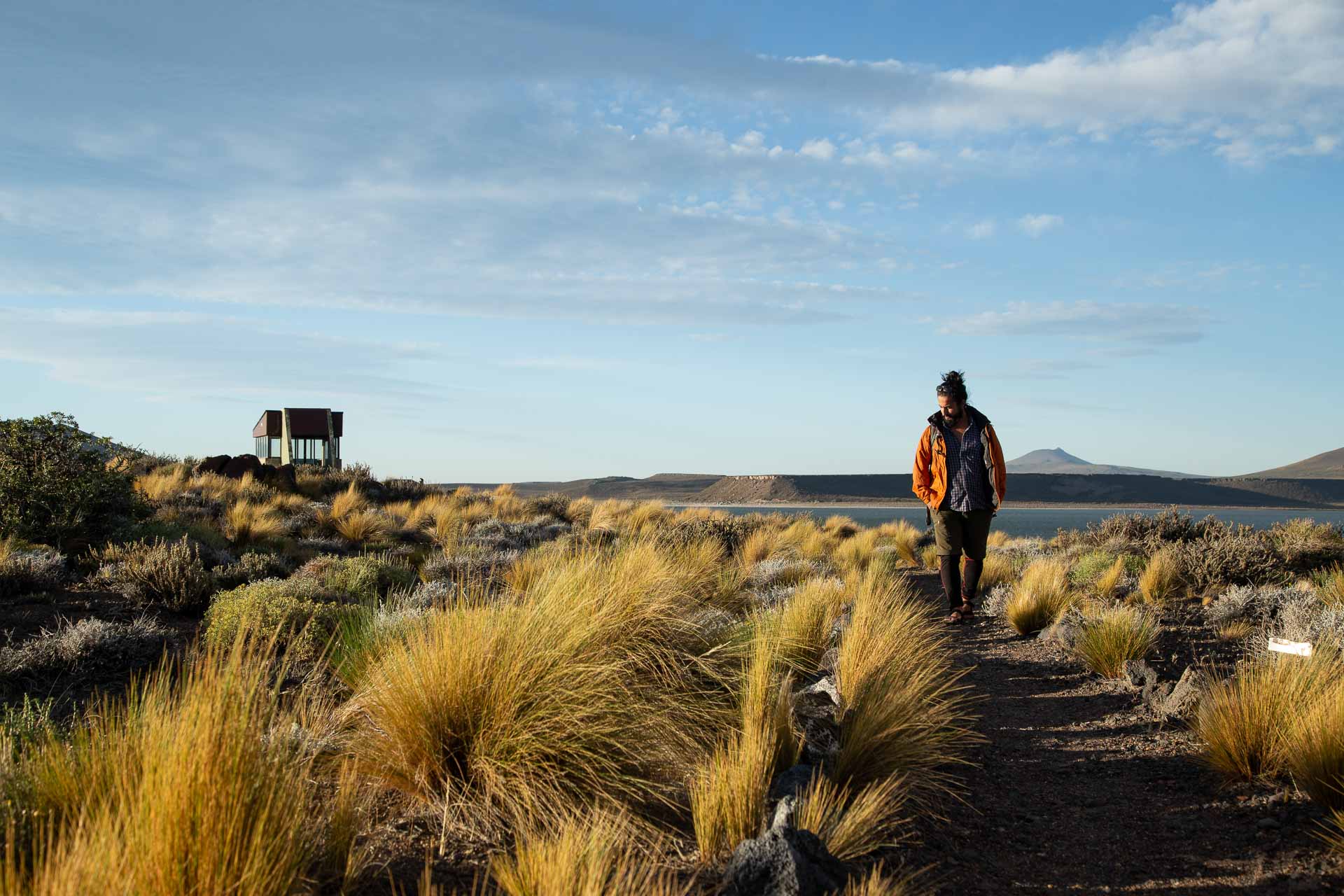 Easily accessible, the Paseo de la Laguna trail (700 metres long) offers an interpretive tour to learn about the vegetation that grows in the park (the best time to see the steppe's plants blooming is from October to January). This trail leads to the lagoon's shores, where you may see some of the more than 100 bird species, among which eye-catching black-necked swans, the emblem of the park, stand out. This area is a great place to observe lots of lizard species.
A few metres away, from the viewpoint facing the lagoon, you can reach "El resguardo", a rock shelter that is testimony to the presence of ancient native settlers in the area.
El Escorial geological trail (only 680 metres long) is a volcanic sand path that traverses a rocky lava bed. The trail takes 50 minutes.