Perito Moreno Glacier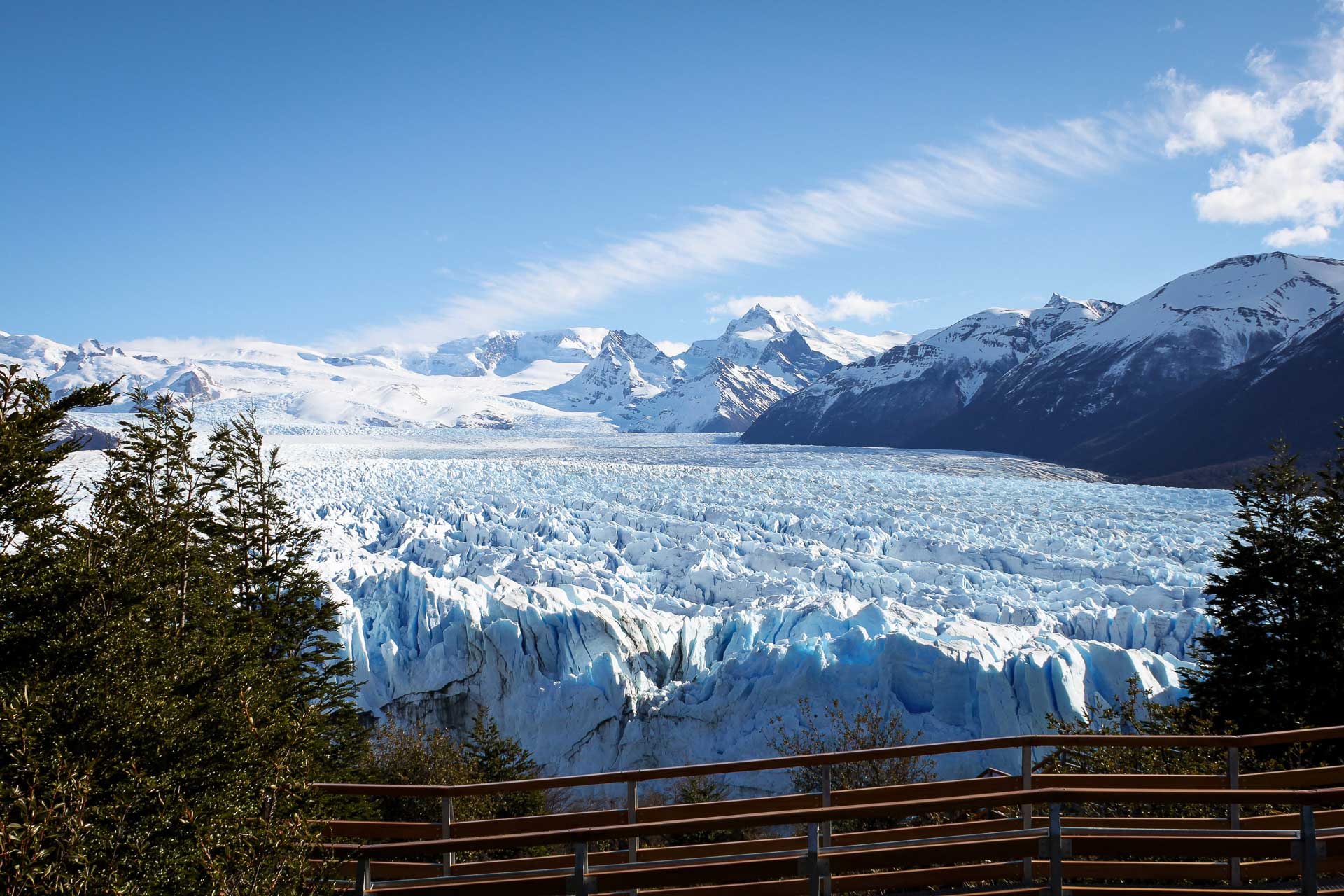 The most famous glacier in the park, known for its continuous forward and backward movement. Observing the collapse of giant blocks of ice at a short distance and staring at the wall of ice 60 metres high just in front of you is an experience you will never forget. In this wonderful setting, you may also watch condors flying over the glacier or Magellanic woodpeckers among the lengas. With the arrival of autumn, the forest gets coloured in lovely tones.
In the park, there is a 4 km tour of walkways and viewpoints that overlook the majestic glacier and the Ice Floes Channel. Although these are long-distance walkways, they are accessible with assistance. You will find an elevator connecting the walkways at different levels. This attraction presents great infrastructure and services.