North and South Balconies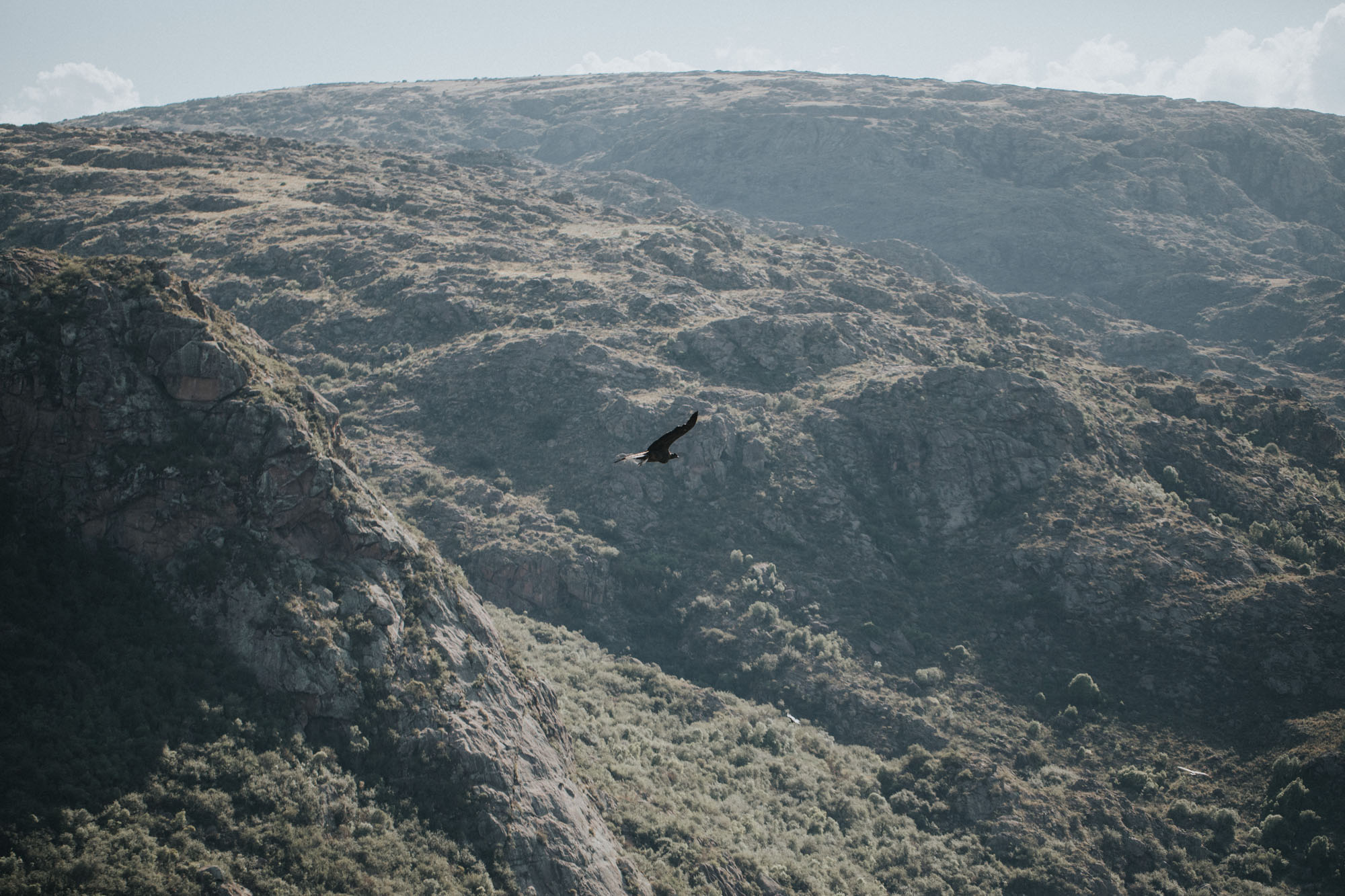 Through the La Pampilla entrance (Provincial Route 34, km 59.5), you reach the Achala Visitor Centre. From here, you can start the hike to the Condoritos River Ravine and the balconies for condor watching.
The North Balcony, which is the most visited one, is a roundtrip hike of approximately 4 hours that does not require a guide. The South Balcony, a roundtrip circuit of 8 hours, can only be done if accompanied by an authorized trekking guide.