The trails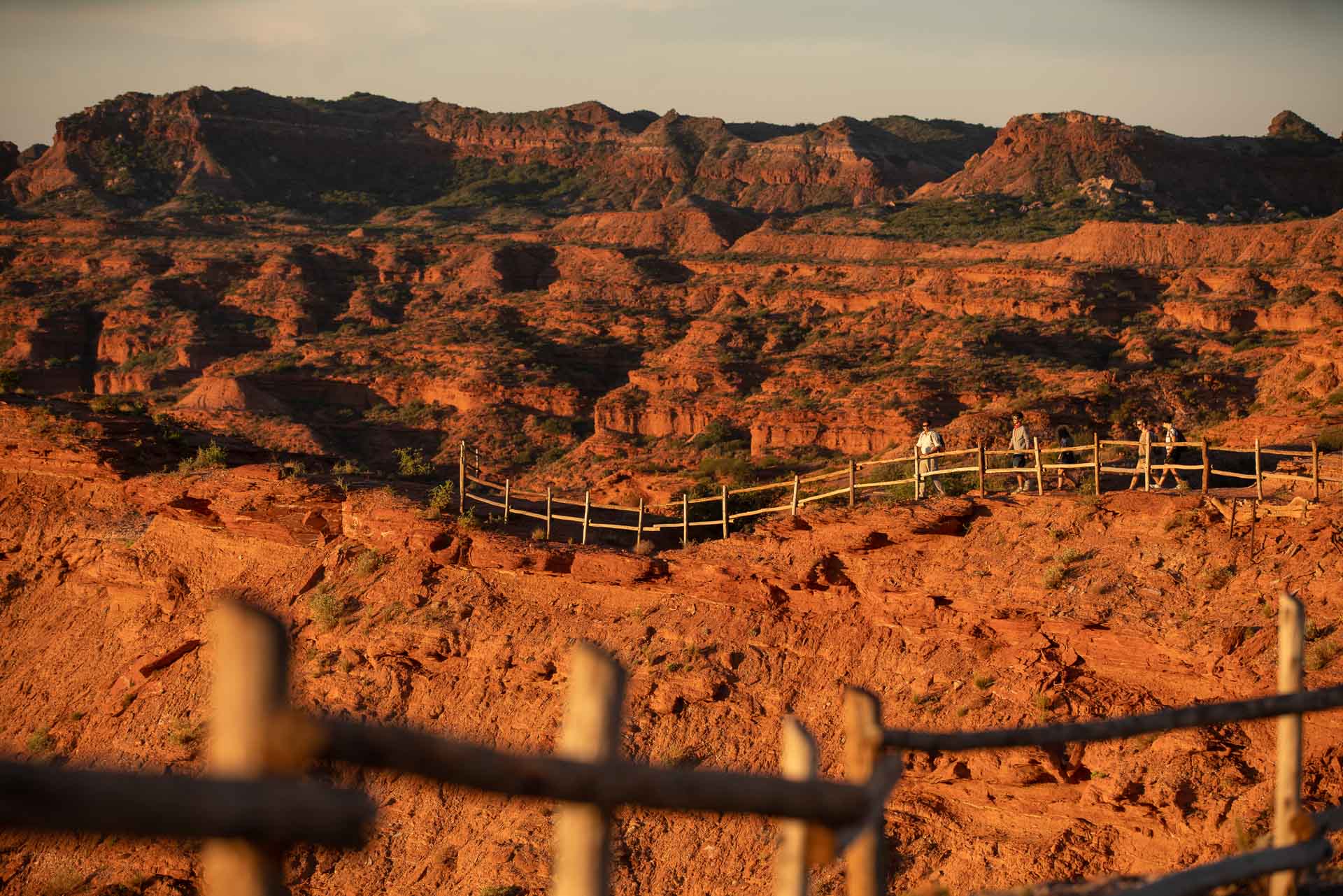 Hornillos de Hualtarán is the entrance trail that leads to an archeological site where there are 23 buried stoves that native communities used for cooking pottery and food.
Seven kilometres from the entrance, Potrero de la Aguada invites visitors to discover the great natural amphitheatre, one of the park's main attractions.
The self-guided Flora Autóctona trail takes visitors on a 45-minute walk to discover and interpret the park's plants and trees. Guanacos is another self-guided trail, but requires a 3-hour return hike.
There are two other trails that require a guide. Farallones is a 4-hour return hike up and down large reddish structures. Huellas del Pasado is a 2-hour return hike to viewpoints along cliff-ledge paths.